The name of the town is referred to an old legend according to which in the dense thickets of the forest there lived a well-built young man named Masheka, whose beloved was taken away from him by the land ruler of that time. After a long period of suffering the young fellow was murdered by his beloved and his fellow villagers buried him on the bank of The Dnieper River. In memory of this tragic story a Belorussian poet wrote a poem called 'Lion's grave'.
According to another legend the story of one of the most ancient towns of Belarus goes back to the time of a castle built on the bank of the Dnieper by prince Lev Danailovich's command.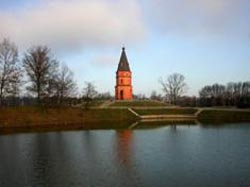 Whatever the truth may be, far behind in the past, nowadays the population of Mogilyov runs to 364 thousand people which creates its characteristic atmosphere and local colouring. Mogilyov is one of the most important industrial and cultural centres of Belarus. The cooperation between the two towns began in the distant 1967 and from then on it is actively cultivated up to the present. One of the biggest boulevards in Gabrovo bears the name of the town.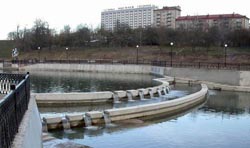 Contacts:
212030 г. Могилев, ул. Первомайская, 28а т., 32-67-75
tel./fax: 00375/0222 22-02-83
e-mail: mgec@mailgov.by