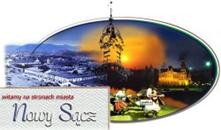 Nowy Sacz, also called the 'Polish Toscana' is now 710 years old with nearly 25 generations left behind. It is situated in the heart of the Beskid Sadecki Mountains and along the banks of the Dunajec, Poprad and Kamienica Rivers. The town is a native place of lots of scientists, actors, sportsmen, diplomats and politicians of national importance.
The residents of Nowy Sacz know how to stimulate local business – it is not by accident that Optimus Computer Company and Fakro Company for roof windows have been founded there.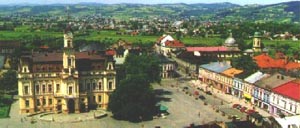 The Border Troops Orchestra, which happened to perform quite often for the Vatican, is like a symbol of Nowy Sacz. The town was a favourite place for Carol Voytila, later famous as Pope John Paul II. Nowy Sacz remained permanently in the Holy Father's heart, who during one of his journeys in 1999 said: 'Years on end I have felt this land close to me.'
The Agreement of intent on cooperation between the two towns was signed on May 21st 2005.


Contacts:
Rynek 1,
33-300 Nowy Sacz
tel. 0048/18 443 53 08
fax:0048/18 443 78 63
e-mail: urzad@nowysacz.pl
http://www.nowysacz.pl