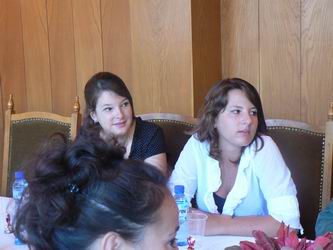 Thun is located in Bern canton; 30 km. away form the capital Bern at the foot of the high Alps. It has a population of 41 039 people. Picturesque nature, pretty neat streets and highly varied cultural calendar render magnificent atmosphere for both inhabitants and tourists.
The partnership between Gabrovo and Thun was begun with the cooperation of Inter-Assist Foundation in 1996 and the visit of a delegation from Thun to the town of Gabrovo with the purpose to examine the possibilities of cooperation, as well as to define certain fields. An official cooperation agreement between the two districts was signed in May 1998 in Gabrovo. The fields of cooperation included are the following:
• municipal cooperation
• tourism
• infrastructure
• business relations
• sports
• culture
• educational and youth activities
• social sphere
As a supplement to the agreement and in regard to the implementation of the activities related to it, Gabrovo-Thun Coordination Bureau was created in 2001 in fulfillment of a project called 'Effective Partnership' which aimed at organizing and coordinating mutual partnership projects on behalf of Bulgaria.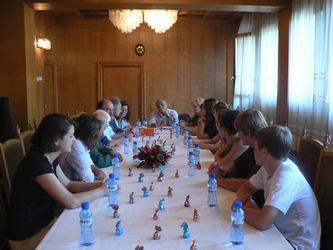 Person to contact:
Anelia Tsankova, coordinator
telephone number: 066/ 804 130
Gabrovo Municipality
'Vuzrazhdane' Blvd. 3
Gabrovo, postal code 5300
Contacts:
Rathaus, Postfach 145,
3602 Thun
tel. 033/225 82 15
fax: 033/225 82 02